24 Hour Emergency Weigh Scale Service
New Clients Welcome
We offer 24 hour emergency scale service in Southwestern Ontario and beyond. We welcome new clients and potential new customers. It's a great way to get introduced to our quick and efficient service and quality workmanship. We know our relationship with you depends on the quality of service, time-efficiency, and right pricing.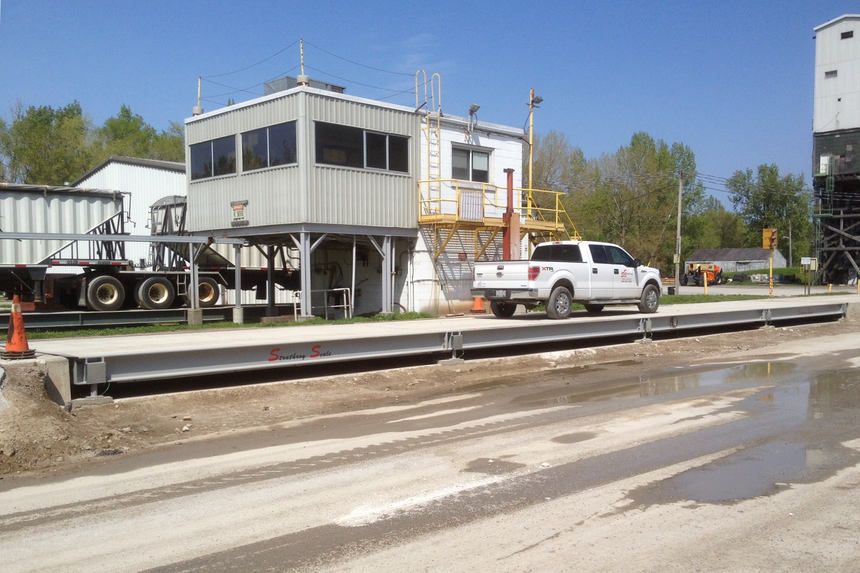 Feel free to inquire about our preventive maintenance programs, our calibration services and comprehensive inspections of wide range of weighing systems including rail scales, truck scales, portable scales, commercial scales, hopper/tank scales, floor scales, precision scales, laboratory balances and more.
Fully Equipped, Trained and Insured
Our Vehicles are fully equipped and our technicians carefully trained. We use government certified test weights, and carry a wide selection of inventory including load cells, mechanical parts and electronic instrumentation. We offer scale calibration services and Measurement Canada accredited inspections.
Time-Efficient Quality Scale Service
We offer our customers quick and efficient service while maintaining high-quality workmanship. We also provide preventative maintenance programs to help our customers meet all rules and regulations in their respective industries.
24 Hour Emergency Service Contact Info
For 24-hour emergency scale servicing call 519 245-7500.
Free Estimates, Assessments & Consultations
During our regular office hours - Monday to Friday 8:30am to 5:00pm - we are available for consultations on the phone and, by appointment, in person. For quick answers or to arrange a meeting, call us today.